December Report....
UPDATE....
Sorry to all those who have been missing the Ambition blog... We are not trying to starve the parents of info, however we do have to prioritise when the camps are busy here and as much as we like sharing our thoughts with Cyber space, it is not always possible!!
Since middle of November we have had the full time athletes out here, with more athletes arriving through the start of December, leading us to today where we have all the athletes out - the house can be quiet with just a few juniors here sometimes so it is great to have the full contingent here raring to go! We are missing a few guys due to school or injury and while Beth & Amy will be back soon enough, we need to wish speedy recoveries to Robbie Waghorne, Ellie Pocock & Max Asquith who are out of action currently.
We have been training hard through December with decent snow and have had the options of a fair few training hills. We have also hit some races, more with the view to getting back into the swing of competitive racing and pressued situations - within that though we have had a few results here and there and i hope more to come in the next few days. Rachelle Rogers in particular picked up a few trophies in recent days and with it a decent dose of confidence!!
Benn Hall has been running things on the children's side for the last week, mainly technical free skiing as they get ready for the Next Generation events coming up this week. Basically the Salzburg Ski Association organise a series of training days based around speed disciplines and invite lots of nations to take part. The events are well organised and safely run and a great opportunity for young children athletes.
Last night, on the way back from the Kreuzberg Pass races, we popped into watch David Ryding rip it up in the Europa Cup Dual Slalom where he came 3rd. It was great to see Dave & Tristan on good form and lets hope their recent successes continue throughout the season.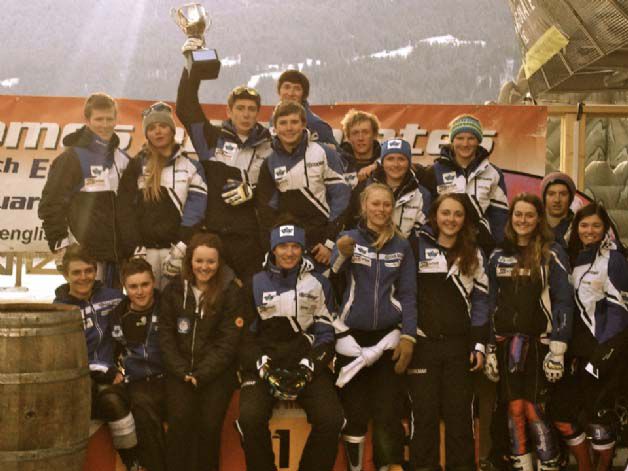 San Vigilio Dual!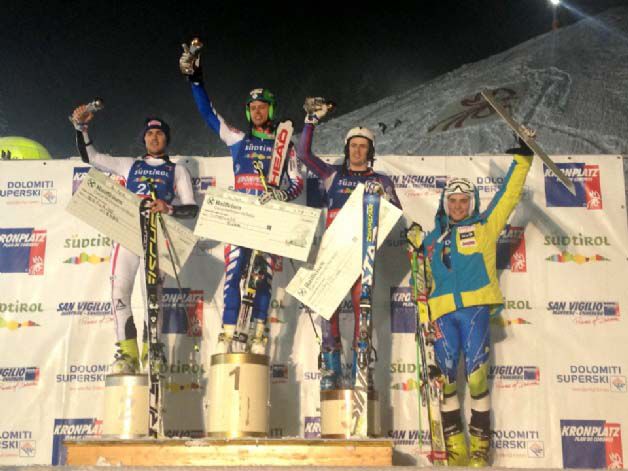 The Podium, Rivas 1st, Weiser 2nd, Ryding 3rd!!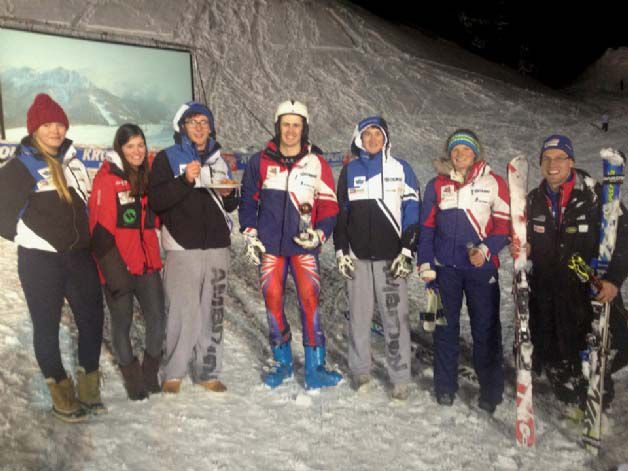 Ambition with 'The Rocket' and TGD...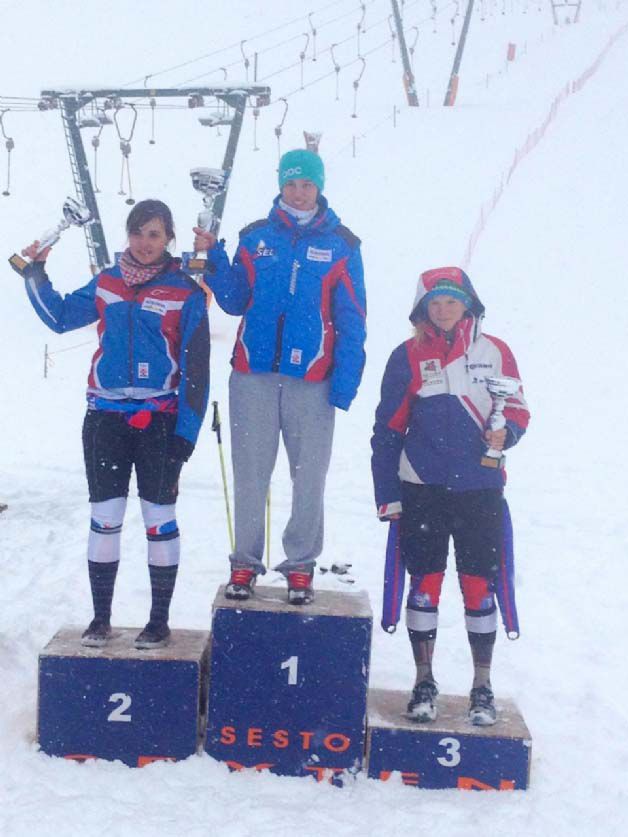 Rachelle in 3rd Jnr 1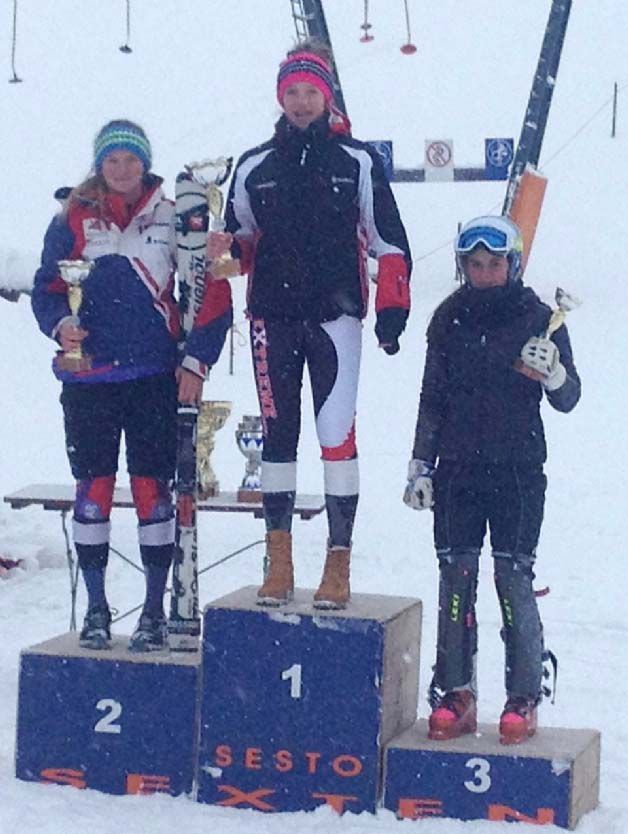 Rachelle 2nd Jnr 1